Are you longing for a holiday which involves flying with pets? You're not the only one!
Since the start of the COVID pandemic, many of us have strengthened our bonds with our pets. We're used to being at home with them for longer time periods. And you might even have turned to them for comfort during those long lockdown weeks. So, holidays without them seem strange and foreign nowadays.
Plus some destinations are too far for a road trip, but would be ahh-mazing with the addition of your furkids. With the Easter weekend looming, flying with your pets for a long weekend seems like a dream option.
But is this possible? And what does taking to the skies with your pet actually entail?
Find out here.
Is flying with pets possible in New Zealand?
In general, yes. Your beloved pets can travel on the same flight as you. Just not with every plane, airport, or route. Jetstar does not offer pet travel, so your only real option for domestic air travel with your pets is Air New Zealand. Check out their travelling with pets guidelines.
Sometimes an airline might allow pets but a particular airport won't. The number of pet crates allowed on flights is also limited. A flight might have seats for you, but be fully booked for pets. So, make sure that you book your pet's flight well in advance if you want to avoid disappointment.
In addition, the only pets allowed in the cabin area are registered assistance dogs. Other pets will travel as checked baggage. They'll be in a special compartment of the cargo hold, below the cabin. This is a pressurised and temperature-controlled area just like the cabin, so they'll be safe.
Flying with pets during COVID
Air New Zealand says that travelling with your pet as checked baggage is still allowed currently, but that they "strongly recommend" you use a commercial pet transport company like Jetpets.
Fit to fly
Just like humans, not all pets are able to fly safely.
To board a plane, your pet should be eight weeks or older and have a clean bill of health. Visit a vet in the two weeks prior to their flight for a check-up. This includes ensuring that vaccinations, worming, flea treatments, and other routine pet care treatments are up to date.
While you're there, ask your vet for a certificate stating your pet's clean bill of health. Bring it with you when you check in your pet for their flight.
Unless your vet recommends it, don't sedate your pet for their flight. But if you know your pet is a nervous traveller, you can ask your vet for something to help calm their nerves.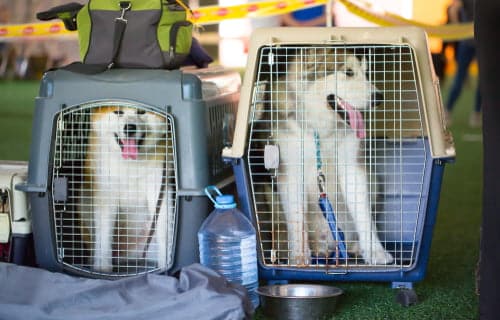 Restrictions on flying with pets
For health and safety reasons, some breeds are not allowed on flights over five hours. This is to protect snub-nosed breeds (and crossbreeds) who can suffer from heat stress and struggle to breathe during the flight.
If possible, book an early morning or evening flight to help your pet stay cool and calm. This is especially important when they're being loaded and unloaded, when the temperature won't be climate-controlled – even more so in summer.
Flight costs for your pet
Your pet's airfare will be charged according to the combined weight of your pet and the crate as well as the size of the crate. Air New Zealand charges $75 for pets and crates weighing under 25kgs, and $100 for 26kgs and over. You can find more detailed pricing and requirements for pet crates here.
If you're buying a crate and your pet isn't already accustomed to one, then buy it well in advance of the flight. Your cat or dog can get comfortable with the crate well before the flight this way.
You can help speed this along by creating a positive association with the crate – giving them some treats, a favourite toy, or a comfy blanket when they're inside. Give them some time to put their scent on it.
Another trick is to take them for some short, enjoyable drives in their crate to help them get used to the idea of travelling in it.
Your pet's travel crate needs to be big enough for them to stand up and turn around in. However, it shouldn't be too spacious. Why? Plane turbulence needs to be taken into account, and anything too big could injure your pet.
The crate must also be well-ventilated and have a fixed water bowl with a top up receptacle on the outside.
To keep everyone safe, strong pets will need to be in a metal or wooden container (according to these guidelines).
Final checklist for flying with pets
Ok, the end is in sight!
Remember that flying is not a typical experience for your pets. They'll not be used to the sounds, smells, and general sensations. Along with making sure you get the right crate size, making sure they travel on an empty stomach is important for a comfortable flight.
Don't feed them a full meal in the eight hours leading up to the flight. Your pet will be grateful eventually, because they're less likely to vomit or feel unwell. Do give them water though, because staying hydrated is important.
Here's a helpful checklist of extra things to keep in mind:
Locate the pet drop-off and pick-up points in advance
Check-in for pets usually opens two hours before boarding and closes 90 mins prior to departure
Give your pet plenty of chances to go to the toilet before they board
Attach your pet's ID tag to their collar and travel crate
Bring your pet's papers and medical records so that you can fill in any documentation without hassles
Make sure your pet is microchipped so that you're prepared for every eventuality
Once they land, open the crate carefully. Your pet might try to rush out of the crate and could get lost in an unknown environment (in which case, read these tips on how to find lost pets).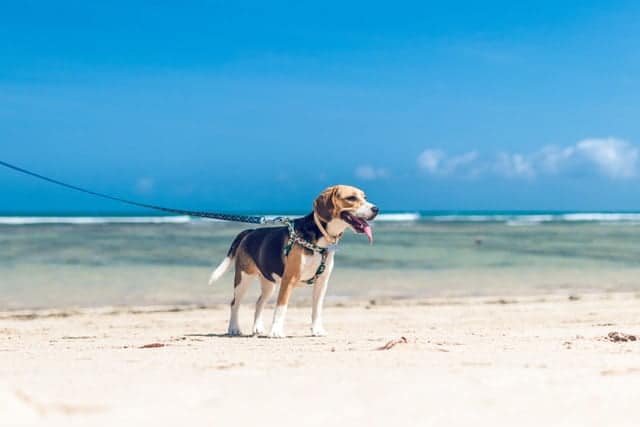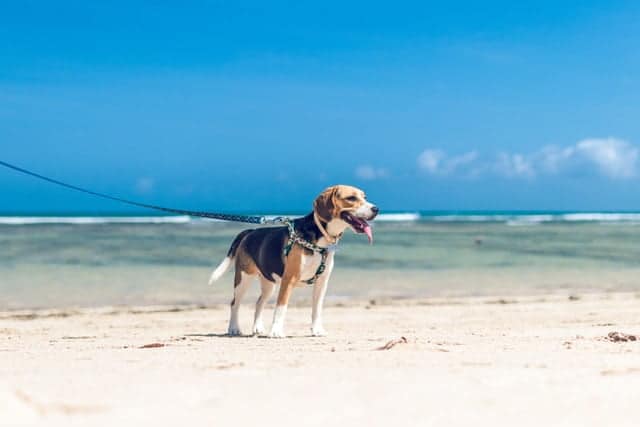 Pet insurance
Speak to your pet insurer to make sure your pet is well protected in case they get sick or injured while they're up in the air.
You'll be happy to know that PD Insurances pet insurance plans include third-party liability. So you're covered for any damage they cause to others' property or other people.
So, if Felix scratches the designer couch at your boutique hotel or Rover knocks over a vase in his pursuit of the great outdoors, your insurance will help ease the costs.
Flying with your pet – over to you
Are you flying with your pet this Easter? Share a holiday selfie with your pet on our Facebook page